MCE19-UW  LEAD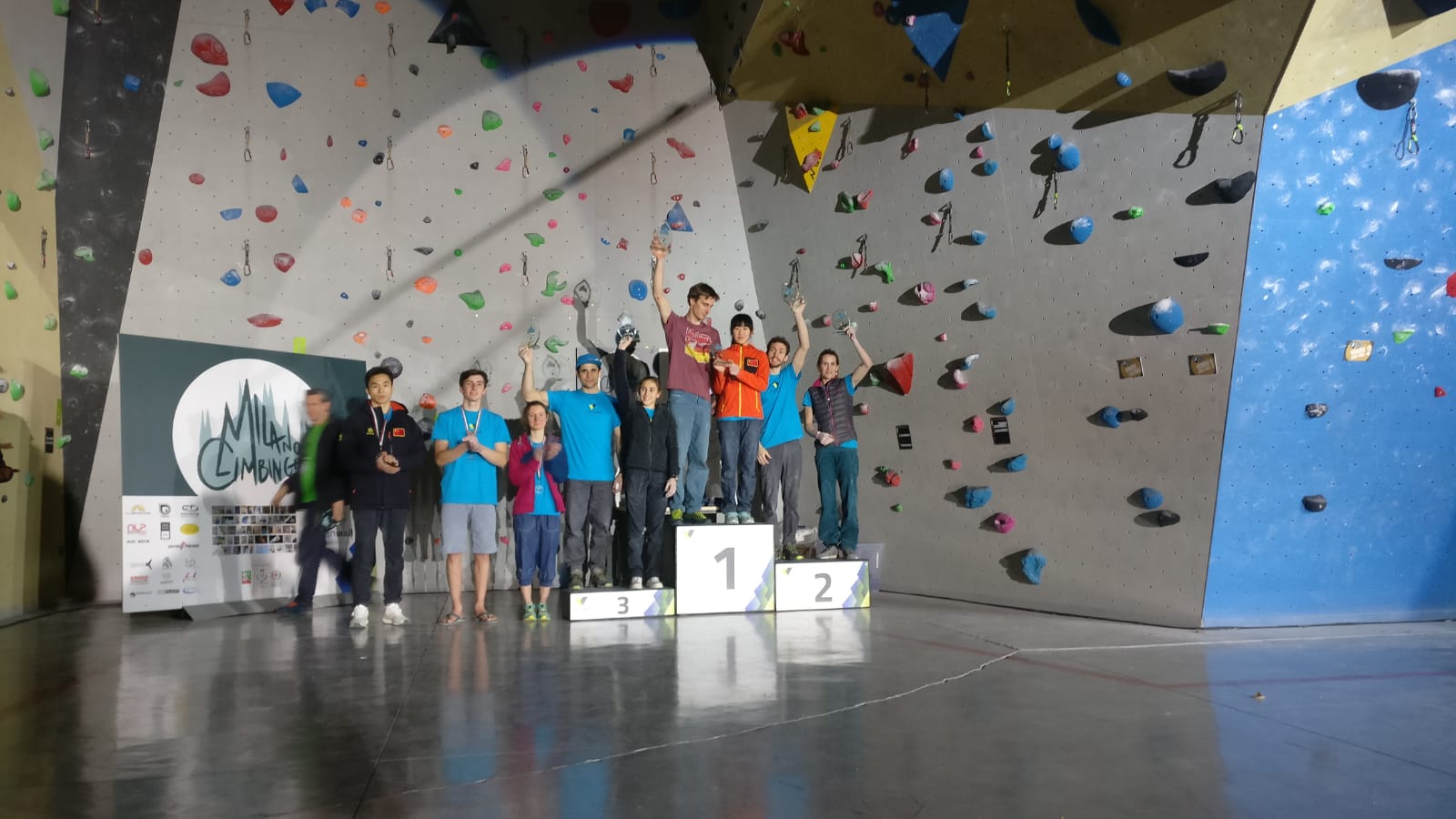 Female
1. Zhang Yuetong CHN
2. Maja Vidmar SLO
3. Laura Rogora ITA
4. Sara Caramella ITA
5. Mathilde Becerra FRA
6. Mina Markovic SLO
7. Francesca Medici ITA
Participated in the qualifications: Baima Yuzhen CHN, Mia Stover Wollebaek NOR, Federica Papetti ITA, Claudia Ghisolfi ITA, Zhuoying Chen CHN, Hongchun Xiang CHN, Adelaide D'addario ITA, Anna Tsirenshchikova RUS.
Male
1. Jorg Verhoeven NED
2. Stefano Ghisolfi ITA
3. Marcello Bombardi ITA
4. Stefano Carnati ITA
5. Ku Haibin CHN
6. Giorgio Tomatis ITA
7. Niccolò Balducci ITA
Participated in the qualifications: Giuseppe Nolasco ITA, Nicolò Sartirana ITA, Stefano Bianchi ITA, Matteo Zurloni ITA.
MCE19-UW  BOULDER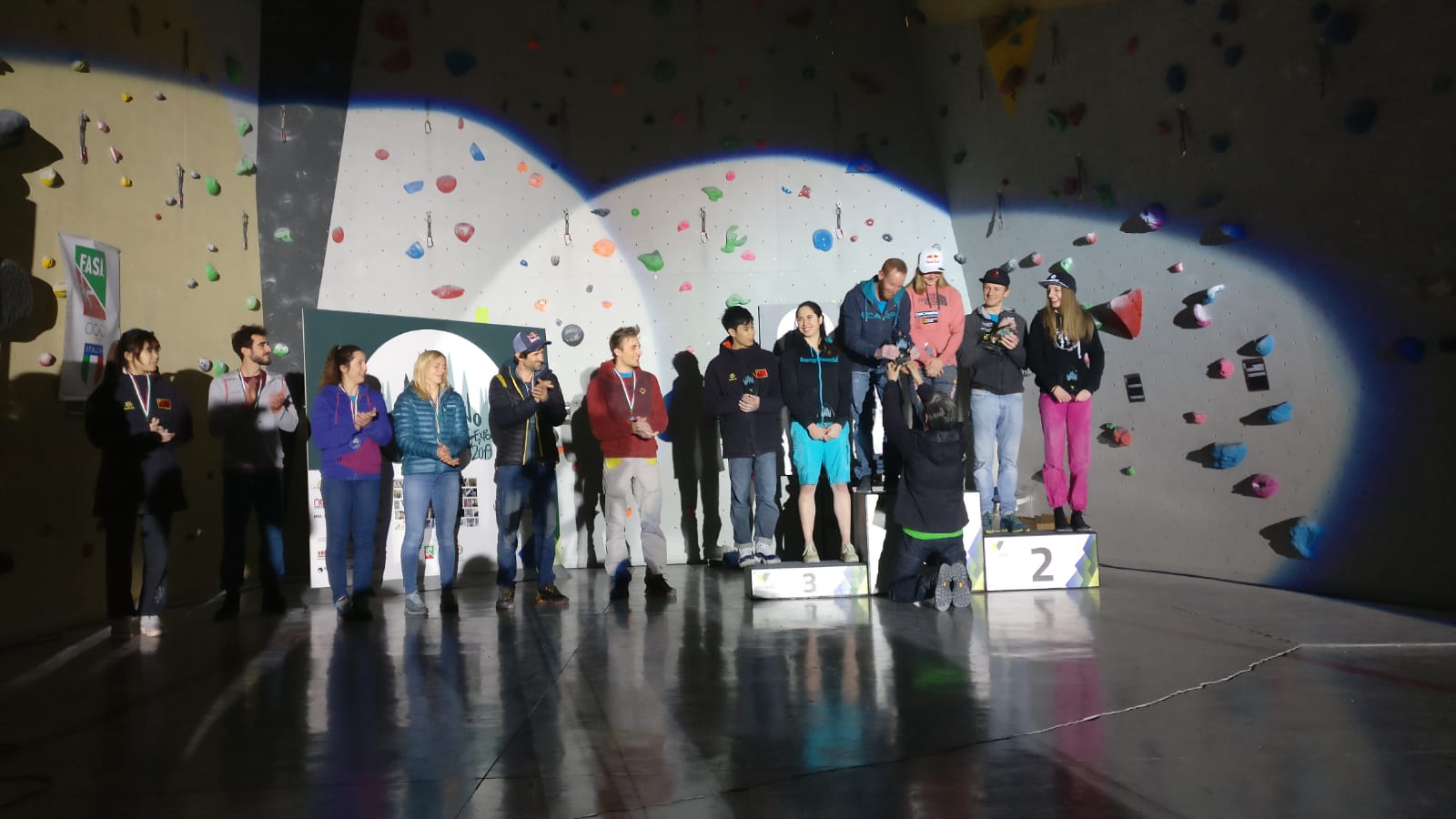 female
1. Jessica Pilz AUT
2. Katja Kadic SLO
3. Stasja Gejo SRB
4. Rong Jian CHN
5. Miriam Fogu ITA
6. Katharina Saurwein AUT
7. Asja Gollo ITA
Participated in the qualifications: Olimpia Ariani ITA, Cullian He CHN, Martina De Petro ITA, Camilla Moroni ITA, Petra Campana ITA, Giulia Medici ITA.
male
1. Gabriele Moroni ITA
2. Jakob Schubert AUT
2. Pan Yufei CHN
4. Matteo Manzoni ITA
5. Kilian Fischhuber AUT
6. Pietro Biagini ITA
7. Andrea Zanone ITA
8. Lorenzo Malatesta ITA
Participated in the qualifications: Edoardo Bocchio Vega ITA, Simone Tentore ITA, Antonio Prampolini ITA, Andrea Zappini ITA, Luca Rinaldi ITA, Emanuele Quaglia ITA, Andres Pazmino Pastor EQU, Davide Colombo ITA, Lorenzo Puri ITA.