Gabriele Moroni
For over ten years he has been a point of reference for Italian climbing.
Since 2001 he has participated in the European junior cups, winning his first European Bouldering Cup in 2004, and reaching the second place in the next four years in various stages of the Bouldering World Cup.
In 2009 he came first in the Lead junior championship and in the Italian Boulder championship, while in the Boulder World Cup and in the European Championship he ranked third.
On rock he sent up to 9A +, with dozens of 9A routes, two boulder problem worth 8C, five 8B + and some of the highest highball in the world. He was the first Italian to close Action Direct in Frankenjura.
2018 was a year full of satisfaction for him, from the first place in the Boulder competition of Milan Climbing Expo to gold medal in the Japanese stage of the Bouldering World Cup.
In August he repeated Highlander 8C, a long ride of about thirty movements, the final part of which is La Rève de Faire. Not satisfied, he sent the Ghost Ship in September, an incredible and so far unrepeated 8B + line.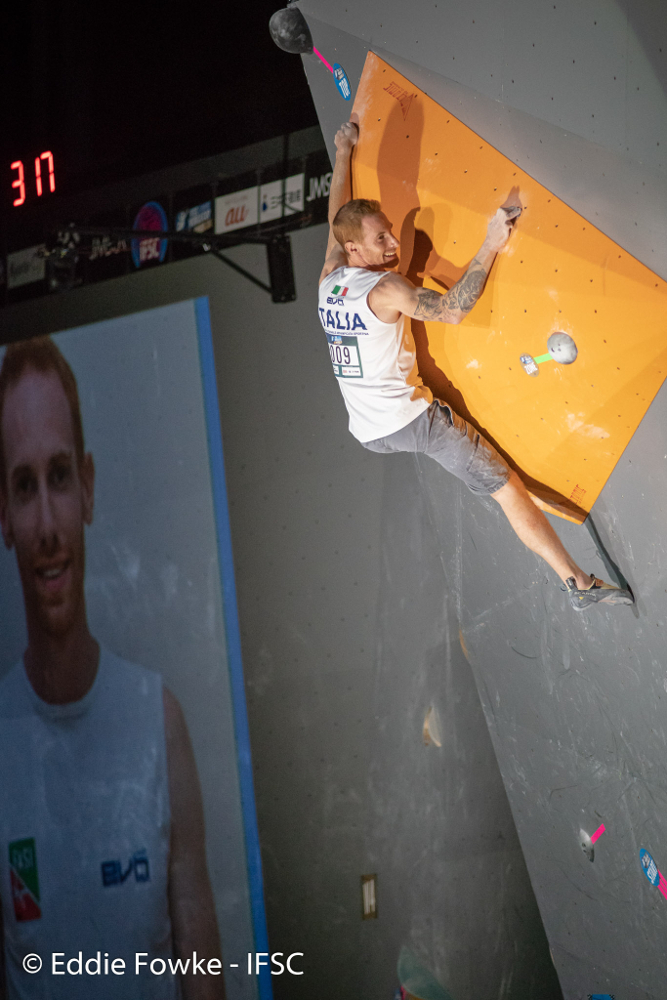 all athletes of MCE19-UW Boulder Male: