He is currently the strongest Italian climber ever, winner of more than one edition of Melloblocco.
He started competing in 2007, competing in the European Youth Cup IFSC.
For two consecutive years (2010 and 2011) he qualified third in the IFSC World Youth Championships, Lead category. He also participated in the IFSC World Championships as a senior competitor, for all disciplines (Lead, Boulder and Speed), placing himself tenth in the general rankings.
In 2012, at Xining, he won the third place in a World Cup stage, while in the following years he won the gold (at Wujiang in 2014, at Xiamen in 2016 and at Wujiang in 2017). In 2017 and 2018 he ranked second in the Lead World Cup: in 2018 he won two Lead World Cup comps in Chamonix and Kranj
On rock he collected over 30 routes between 8c and 8c +, and as many as 9a. These include the first ascents of Lapsus, Andonno (9b), One Punch and Ultimatum, Arco (9a +), Under Vibes, Arco, Cobra Reale, Andonno and TCT, Gravere (9a).
In December 2018 he successfully closed Perfecto Mundo in Margalef, winning the 9b + grade. Below is a video of previous attempts: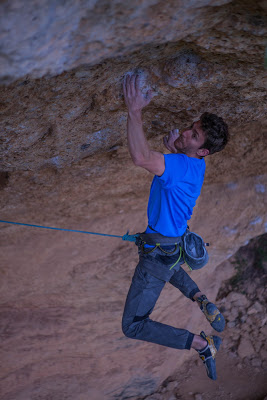 Before this last trip to Margalef, I went there in November to try Perfecto Mundo, but I found the upper part of the route wet, so I focused on the first part. @enrychris was there for @epictv_italia and filmed me on some unsuccessful and frustrating attempts on the wet rock, check out the link in my BIO for the full video!•••@thenorthface @lasportivagram @camp1889 @vertical.life.climbing @epictv @hrtholds @frictionlabs #neverstopexploring @fiammeoromoena #fiammeoro•#climb #climbing #steghisati #rockclimbing #klettern #escalade #bouldering #climbing_pictures_of_instagram

Publiée par Stefano Ghisolfi sur Mardi 11 décembre 2018